Summer is here, and I am bored too much. As such, I'm going through some awesome activities that are coming up around here that I want to be part of. I'm making a list, not only for the blog, but for my own personal reference. PS, future Lindsey, you want to keep the $$ as low as possible here. Poor college student, remember?
So here goes!
---
Limited Time Events
---
June 4th
Ryan Shupe and the RubberBand
at Sandy Amphitheater
Price Tag: $9-12 per seat

I love these guys, and I hear they are a really fun concert. They've got a bit of a bluegrass influence, and I absolutely love that flavor. Favorite song by them:
Dream Big
. (Won't let me embed, so please click the link. Amazing song, has gotten me through some rough days.) I would adore this.
---
July 10th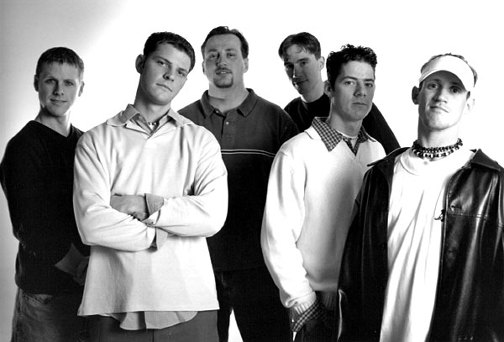 Eclipse
at Sandy Amphitheater
Price Tag: $7-10 per seat

Can I tell you how much I love male A-Capella? If you read my post about
guys that can sing
, then you know it's a huge thing for me. I was obsessed with these guys when I lived in Logan. They have
fast and fun stuff
, and
super mellow stuff
. That would be ridiculously fun.
---
July 13th
Paul McCartney LIVE
at Rio Tinto Stadium
Price Tag: $46-250 per seat

Do I even have to say it? Really? OHMYGOSH. I would DIE to go to this concert! Is it out of my budget? Yes. Would I give my left pinky toe to go to this? Probably. But my friends... one of the Beatles is coming to my town! AAAHHH. I want to I want to I want to. I probably can't. But oh oh oh do I WANT TO.
---
August 6th-8th
Park City Arts Festival
at Kimball Art Center
Price Tag: $10-15 entrance fee?

This one is a must do for me this year! I don't remember the price tag for this, but I know it's right around there. (Price isn't online yet.) Last year I actually worked security for this event, and it was my first time in old-town Park City. I got to walk around a bit, and it was SO FUN. They have the coolest stuff there! I could spend hours at that place just browsing around. Seriously, like coffee tables that turn into xylophones, and huge murals and sidewalk chalk projects, really eccentric people. I want to go as a spectator this time. That would be a blast! Maybe spend the night and go two days in a row (it's only a one time fee.) There is definitely enough to see there that you could take up two days.
---
Anytime Events
---
Desert Star Theaters
at Desert Star Playhouse
Price Tag: $13-18 per seat

I have never been here before, but I've heard fantastic things from people who have been. I'm not sure if it's dinner theater or not, but I hear their shows are hilarious. I think that would be a really fun group activity.
---
Concerts in the Park
at Brigham Young Historic Park
Price Tag: Free

Free is a word that I like. I've been to these concerts before, and they can be really fun. My only warning is this: bring bug spray. Mosquitoes are sometimes an issue. Through June, July, and August they have shows on Tuesdays and Fridays starting at about 8:00. They have a full list of shows
here
. I'm sure I'll end up at a few - like the bluegrass bands and the Hawaiian dancers.
---
Hogle Zoo
at... uh... Hogle Zoo
Price Tag: $9 per person (adult)

I freaking love the zoo. If you go with the right people, it's the best place ever. Amazing pictures, and usually inside jokes to last you forever. I want to go sometime this summer.
---
Thanksgiving Point Gardens
at Thanksgiving Point
Price Tag: $10 per person (adult)

Another awesome picture opportunity. I've never been, and I wanted to go during the Tulip Festival, but it didn't work out. I think it's still worth going though. That would be a fun portrait-taking day if my friends were up for it. :) I know I am!
---
Gardner Village
at, you guessed it, Gardner Village
Price Tag: Free

I love Gardner Village, it's so classic. They have really unique shops and fantastic food. I'm always up for a trip down there... especially around Halloween. So if I have to wait for Halloween, so be it. But this would be really fun too.
---
Lagoon
at, yeah, Lagoon
Price Tag: $45 entrance fee

Yeah, the magic of this place died a bit when I went to Disneyland for the first time. But if you're with fun people, this place is the best! I even have a few friends who are debating getting season tickets. How cool would it be to say, "I'm bored. Hey, I know, let's go to Lagoon!" A bit overpriced, but season passes pay themselves off if you go twice. Yeah, still thinkin about it.
---
Drive-In Theater
at the Redwood Drive In
Price Tag: $7 per ticket

So old school, I usually end up going at least once a year. This is best if you have a truck with a Lovesac in the back. I love this, because it's cheaper than any other theater (other than dollar theater), and you get to see two movies. Sometimes it's hard to find the movie combos though, so you have to do some searching. If you do it right, you get a better set up, and you get to bring your own foodstuffs. I love the drive in.
---
Oh boy, I have a fun summer ahead of me! If I'm able to do even half of these things, that is. PS, all activities are subject to change on my list of priorities without notice.
AND, this doesn't include any of the planned road trips, or the 4th of July, or the spur-of-the-moment hiking and bonfires and blockbuster movies. Then things like Draper Days and other assorted festivals going on, and parties with friends who are home from college.
Sometimes life feels like nothing but work and weddings for me lately, but my friends, NOT IN THE SUMMER! So excited!! Let the good times roll!